From its humble beginnings in Long Island to your restaurant or home, recreate the flavorful simplicity of grandma pizzas with our Grandma-Style Pizza Pan. Our pan innovation team worked with countless grandmas to develop a rectangular pan that achieves a perfectly crisp thin crust. 
1-inch deep pans with 76° angled sides

Our highly conductive aluminum pans bake faster than steel pans

Finished with our stick-resistant PSTK coating that is permanent, non-toxic and eliminates the need for pre-seasoning. Plus, cleanup is easy, even in the tight corners

Constructed with 14-gauge aluminum that is hard coat anodized

Pans nest inside each other when empty, maximizing storage space

Made in the USA
LloydPans builds all of its pans in the USA and builds them restaurant tough. This pan will last whether it's making 100 grandma pizzas a day at a busy pizzeria or making a grandma pie every Friday night at home.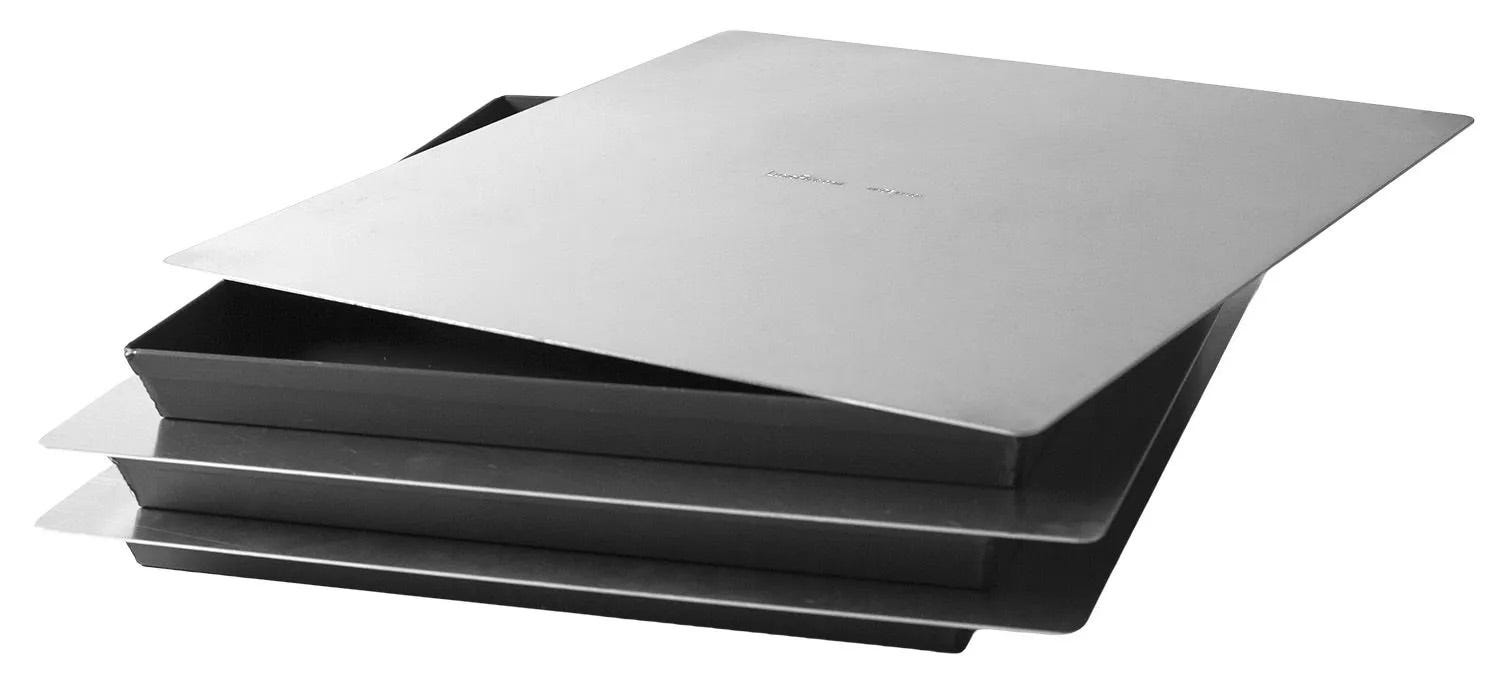 Also available:
Pan Separators For Grandma Pans
for stacking/proofing of our Grandma-Style Pizza Pans.
Grandma Style Pizza is rapidly gaining traction in the industry, and LloydPans is pleased to manufacture pans that Italian-American grandmothers would've applauded for their easy depanning and cleaning features -- even with tight corners.
More importantly, the fact that our permanent and metal utensil safe easy release coating is toxin-free, means that it's safe for your customers…and your family, too.
Beyond that, our Pre Seasoned Tuff-Kote® (PSTK) finish won't impact the delicate flavors of that soft, slightly thin and dense olive-oil-crisped bottom crust. And while we're confident that the grandmothers who inspired this pizza style would be proud to bake their specialty pies in them, your customers will love that unmistakable taste of pizza made with a grandmother's love.