About Us
LloydPans was founded on the simple premise of providing honest products and excellent service. More than 30 years later, we remain committed to our original ideals even as we've grown in size to serve some of the largest pizza chains, bakeries and foodservice operations in the world.
We manufacture all of our pans in the USA, from an 104,000 sq.-ft. facility in Spokane Valley, Washington. Our manufacturing and engineering teams form metal, spin, anodize and coat all of our products, guaranteeing quality craftsmanship and durability. We maintain complete control of the manufacturing process and take pride in our ability to deliver quality pizza pans, bakeware and foodservice equipment to our dedicated customers around the world.
---
When you trust LloydPans to make your pans, you'll benefit from: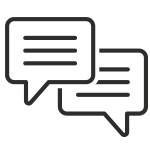 Exceptional Customer Service
Our goal is to meet or exceed every customer's expectations through careful listening, attention to detail, sensitivity to needs and fulfillment of promises made. Our best ambassadors are our current customers.
Ongoing Innovation
We will always seek to improve our products and services through evaluation and continuous improvement methods. We listen to our customers and develop our products according to their needs and standards.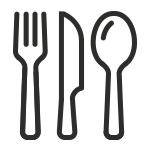 Better Life Through Better Food
Food made in our pans will retain the integrity of the cook or chef's intentions. Our pans add no toxins, chemicals or other foreign material to foods being made in them.
---
Our Team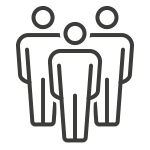 We are a proud, female-led company that employs people from all over the Spokane area in countless job functions from sales and accounting to machining and engineering.
Our leadership team consists of:
Traci Rennaker
President and Chief Executive Officer
Traci has more than 30 years of supervisory and executive experience in both retail and manufacturing environments. She has a background in both Lean Manufacturing and ISO 9001:2015 certification. With superior customer service and leadership, Traci has been highly successful in aligning customer needs with corporate goals throughout her career.
Paul Lackey
Director of Operations
Paul is responsible for all aspects of the company's production facility. He has more than 30 years of field and shop experience, and has demonstrated talent in the mechanical and electrical areas of production as well as in R&D and data communications.
Paul Tiffany
Senior Designer
Paul is a graduate of Western Washington University with a bachelor's degree in Industrial Technology. With an extensive background in materials and processes, including forming and finishing metals, ceramics, and polymers, he brings a wide range of cross-applicable skills to any design or manufacturing situation. He also is a 'foodie' with a strong understanding of the science of cooking, which he uses to help LloydPan's customers solve their food processing problems.
Bryan Williams
Controller
Bryan is a graduate of Whitworth University in Spokane, Washington and has more than 15 years of experience in accounting and financial reporting in the manufacturing industry. He worked in the assurance services department for one of the 10-largest Public Accounting Firms in the United States. Bryan is responsible for all accounting and financial aspects of LloydPans.