Better than Blue Steel Pans
LloydPans Detroit Style Pizza Pans are a smart choice for commercial production.
Exceptional Detroit Style results, easy to use and easy to maintain.
No Pre-Seasoning - Our exclusive Pre Seasoned Tuff-Kote finish adds a release coating, eliminating the need for any pre-seasoning.
Permanent Stick-Resistance - Metal utensil safe and long-lasting
Will Never Rust! Heavy-duty anodized aluminum with PSTK finish.
Durable - The double thick flat rim adds strength and long-lasting durability.
Nesting - 76° angle allows nesting when empty, saving storage space.
Proofing- Lids are available for stacking while proofing making your prep table more efficient.
Easy to Clean and Maintain
Specifications
14 Gauge Aluminum, Hard Coat Anodized, finished with our exclusive PSTK coating.
Read More About LloydPans Detroit-Style Pizza Pans →
Recommended Tools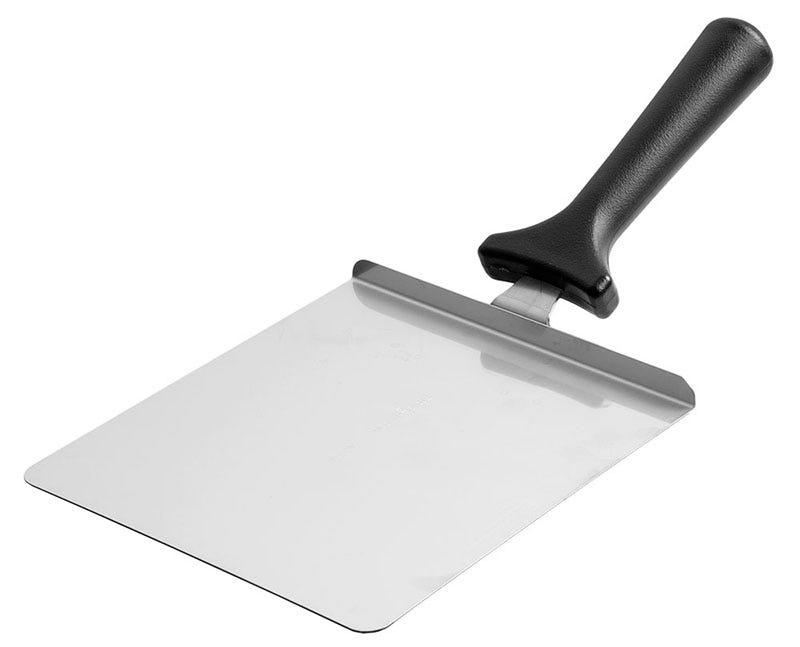 Mini Peel 
The blade is 7 inches wide and handy for depanning Detroit Pizza.