Custom Racks, Stands & Cabinets
For both inside and outside the box needs, LloydPans can design nearly anything our customers can envision...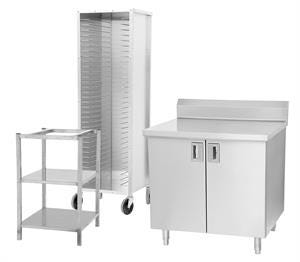 Contact us for information about building your custom fixture.
Phone: 509-468-8691
Toll Free: 800-748-6251
Email: sales@lloydpans.com

Or use our Contact Us form.

USA Manufacturer
Every step of the manufacturing and coating process is conducted entirely in-house at our facility in Spokane Valley, Washington.
Racks

Material choices

Door choices

Marine grade vinyl with snap closures
Rigid plastic panel with magnetic strip closures
Aluminum framed rigid plastic panel

Shelving choices

Stainless steel wire
Solid or perforated aluminum tray inserts
Clearance between shelves

Dimensional choices

Built to fit your storage and space requirements

Stands

Material choices

Dimensional choices

Built to fit your storage and space requirements

Cabinets

Material choices

Mobility choices

Stationary or mobile to accommodate needs

Dimensional choices

Built to fit your storage and space requirements
Stack-ability option for multiple units