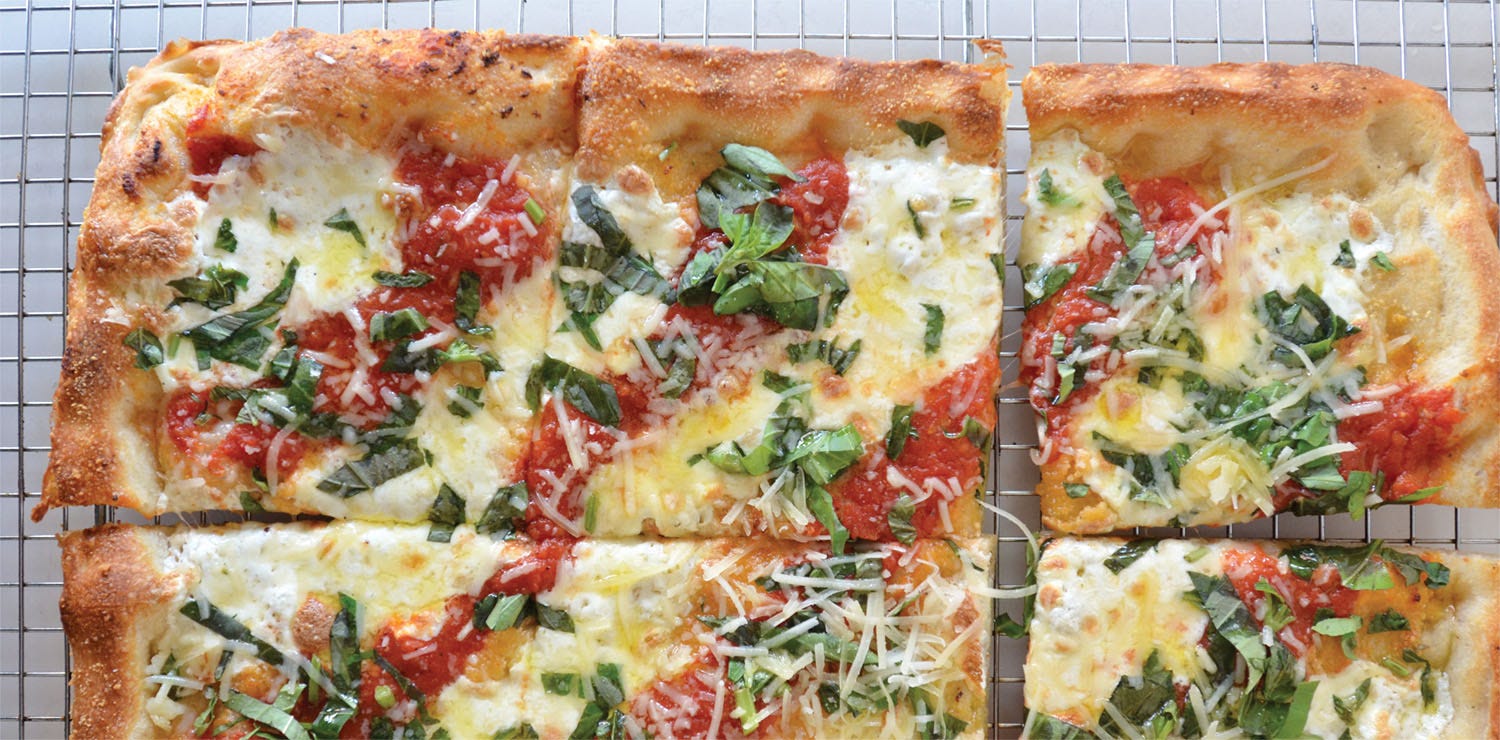 Sicilian Pizza Pans
LloydPans produces an extensive line of square and rectangular Sicilian Style Pizza Pans.
Sicilian pizzas are pan pizzas with three distinguishing attributes:
The pizzas are square or rectangular, and baked in a pan
The dough is around one-inch thick and airy with a similar chew to a focaccia
Toppings are sparse, with most pizzerias opting for just sauce, cheese and maybe some herbs
LloydPans has designed Sicilian Style Pizza Pans in 26 sizes ranging from 6×6 inches to 18×18 inches.
76° side angle allowing for pan nesting when empty, saving storage space
1.5 or 2 inch deep pans
Durable, double-thick flat rim that adds strength and long-lasting durability
Heavy-duty 14-gauge aluminum that bakes efficiently by transferring heat in an effectual and timely manner
Our exclusive Pre-Seasoned Tuff-Kote (PSTK) finish that eliminates the need for pre-seasoning and is a permanent, stick-resistant coating
Easy depanning and cleaning, even with the tight corners of Sicilian pizza
LloydPans also produces lids for stacking and making prep more efficient.