Pizza Power!
Add pizza to your menu
You have the oven, comprehensive knowledge of dough, and a broad consumer base looking for the next great pizza. You also have a handful of bakeries throughout the country that are currently making not only the best bread in their cities but also creating the best pizza.
Yes, adding pizza to your lunch and dinner menus is easier than you think. It also can be very profitable and business-changing. Traditional bakeries start seeing sales lag the later it gets in the day. With pizza on the menu, a bakery can expect robust sales through lunch and into the early evening.
Check out our free white paper:
Increase Bakery Sales by Adding Pizza to Your Menu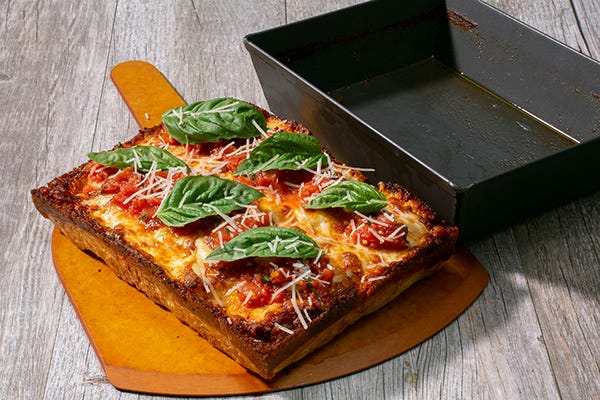 Contact Us for more information
Explore all Pizza Tools from LloydPans
---
---
Explore Pan Pizza options from LloydPans, made in the USA.